Support
Help boost the quality of our programming by setting up a recurring donation (one-time donations are amazing too!). We are always looking for volunteers as well.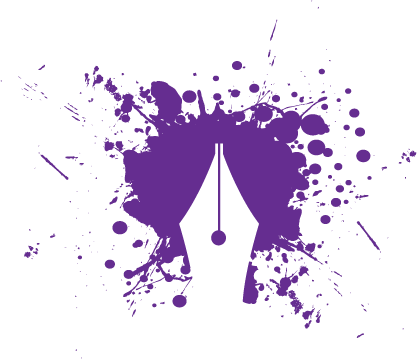 Donate to KPF
Want to send us a check instead? You can mail a donation to P.O. Box 19621, Kalamazoo, MI 49019-9621.
Kalamazoo Poetry Festival is always in need of volunteers. We are an organization made up of a handful of trustees who work hard to put on a great festival, and any extra help from volunteers of all ages is greatly appreciated.
We need help with:
Designing marketing materials
Distributing marketing materials (Hanging up posters, etc.)
Greeting guests at events
Creating/curating social media content
Serving on various committees.
If you'd like to volunteer, please fill out the form and we will get back with you as soon as possible.
Thank  you to our sponsors
The Kalamazoo Poetry Festival is made possible in part by these generous donors and individual donors like you.