Featured Readers
We are thrilled to announce that the featured readers for the 2016 festival are Natalie Diaz and Jamal May! They will give a craft talk afterwards.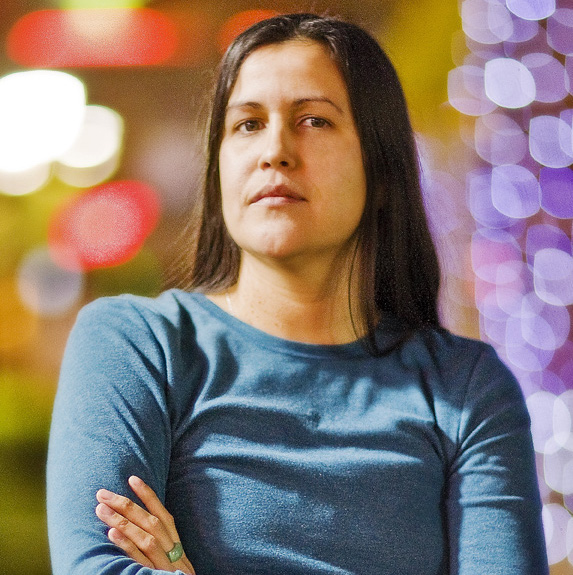 Natalie Diaz
Natalie Diaz was born in the Fort Mojave Indian Village in Needles, Calif. She is Mojave and an enrolled member of the Gila River Indian community. She attended Old Dominion University on a full athletic scholarship. After playing professional basketball in Austria, Portugal, Spain, Sweden, and Turkey she returned to Old Dominion University for an MFA in writing. She is the author of the poetry collection When My Brother Was an Aztec (2012), which New York Times reviewer Eric McHenry described as an "ambitious … beautiful book." Her honors and awards include the Nimrod/Hardman Pablo Neruda Prize for Poetry, the Louis Untermeyer Scholarship in Poetry from Bread Loaf, the Narrative Poetry Prize, and a Lannan Literary Fellowship. Her publications include Prairie Schooner, Iowa Review, Crab Orchard Review, among others. Her work was selected by Natasha Trethewey for Best New Poets and she has received the Nimrod/Hardman Pablo Neruda Prize for Poetry.  Diaz lives in Mohave Valley, Arizona, where she works with the last speakers of Mojave and directs a language revitalization program.
.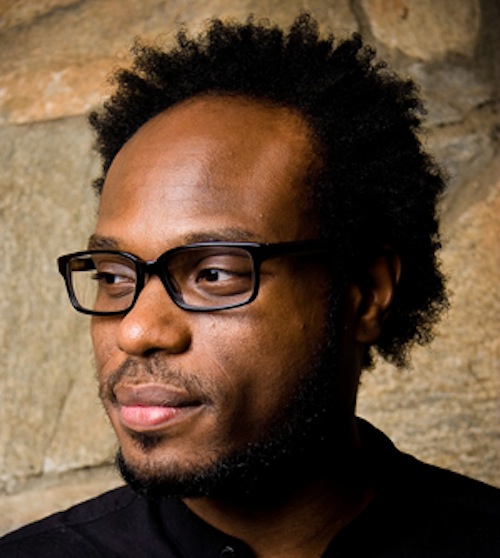 Jamaal May
Jamaal May is a poet, editor, and educator from Detroit, where he taught poetry in public schools and worked as a freelance audio engineer and touring performer. His first book, Hum (2013), won a Beatrice Hawley Award, an American Library Association Notable Book Award and was an NAACP Image Award nominee. Hum explores machines, technology, obsolescence, and community. Winner of the 2013 Indiana Review Poetry Prize, his work also appears in journals such as Poetry, Ploughshares, the Believer, New England Review, and Kenyon Review. He earned an MFA from Warren Wilson College as well as fellowships from the Cave Canem (cultivating the artistic and professional growth of African American poets) and the Stadler Center for Poetry. May's honors and awards include a Spirit of Detroit Award, an Indiana Review Poetry Prize, and fellowships from Bread Loaf, The Frost Place, the Lannan Foundation, and the Stadler Center for Poetry at Bucknell University. He is the 2014-2016 Kenyon Review Fellow at Kenyon College and a recipient of the Civitella Ranieri Fellowship in Italy. He is founding editor, graphic designer, and filmmaker for the Organic Weapon Arts Chapbook and Video Series and teaches in the Vermont College of Fine Arts MFA program.
Workshops
The 2016 Kalamazoo Poetry Festival is hosting ten workshops around Kalamazoo.  
Learning about the poetry of Jamaal May and Natalie Diaz
Led by Jane Huffman
We'll prepare for Saturday night's reading by examining how Natalie Diaz and Jamaal May use image, diction, tone, and social context to engage with language, place, and storytelling in their poems. Appropriate for: Anyone curious about the work of Diaz and May. Discretion advised for those younger than 16.
Bio: Huffman is a Kalamazoo College graduate and MFA candidate in Poetry at the University of Iowa Writers' Workshop. She works as an Assistant Editor for Sundress Publications and Best of the Net Anthology and teaches in the English Department at the University of Iowa.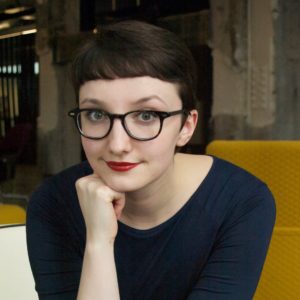 Give Us This Day Our Daily Poetry—Reading and writing poems as spiritual practice.
Led by Margaret DeRitter and Jennifer Clark
Writing and reading poems can be an act of faith. This workshop will explore how the very act of reading and writing poetry can be a spiritual exercise that opens us up to the Holy and how poetry may become a vehicle to seek spiritual understanding.
Appropriate for: Adults of all faiths, including practicing and non-practicing poets.
Bios: DeRitter, editor at the Kalamazoo Gazette for 22 years, most recently as the editor of the former Faith section, teaches journalism classes at Kalamazoo College and Western Michigan University. She has led classes and a writing conference at Kellogg Community College in connection with her poetry and journalism experience. Her poems have been published in New Verse News, Midnight Circus, Melancholy Hyperbole, Scarlet Literary Magazine, and Encore magazine.
Clark has worked at Communities In Schools of Kalamazoo for the last fourteen years. Her first book of poems, Necessary Clearings, was published in 2014 by Shabda Press. Clark has facilitated creative writing workshops for children and adults in schools, homeless shelters, jails, mental health facilities, churches and neighborhood center for over 25 years and led Kalamazoo high school students in "Courage To Create: Writers and Writing for Social Justice" workshops at WMU.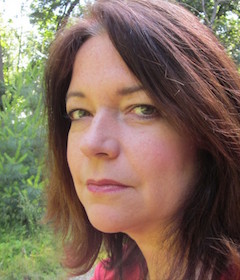 This is My Letter to the World: Writing Epistolary Poems
Led by Gail Martin
What does it mean to write a letter to the world or to God or your 23-year-old self or your old football coach? How about a love letter to your legs? Why write epistolary poems at all and why have they been around since the Greeks and Romans? In this workshop we will read examples of "letter poems" then, using prompts, create our own with an emphasis on fun and generating new work.
Appropriate for: Beginning as well as seasoned writers.
Bio: Martin is the author of two books, The Hourglass Heart (New Issues, 2003) and Begin Empty- Handed, (Perugia Press, 2013). She is a psychotherapist in Kalamazoo and has 25 years of experience in leading groups, retreats and writing workshops. Most recently, she taught a revision workshop to MFA students at Connecticut State University where her book was awarded the inaugural Housatonic Book Award for Poetry.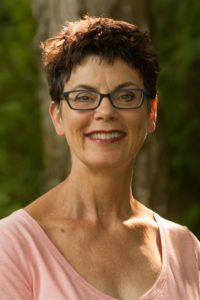 Workshop title:
You are the Poem Yet Written – Performing Poetry
Led by "Preacher" [Cornelius Shaw]
Performing a poem for an audience will be demonstated and discussed, including the hitory of Spoken Word Poetry as well as its different forms and genres. Writers should bring material they have written and we'll work together on performance skills as well as identifying individual signature styles. Appropriate for: Adults and young adults ages 15+
Bio: As an openly gay, black, ordained minister "Preacher" has hosted First-Friday open mic readings in Kalamazoo at Fire for more than 3 years. He's released two spoken word albums Life Don't Always Give You Lemons (2014) and Less Cranberry, More Vodka! (2015). His chapbook Laughing When We Should've Been Praying was published in 2015 by Creative Justice Press.
Workshop title
:
Poetry and (Work)Place: Inviting Your Vocation into Your Poetry
Led by McKenzie Lynn Tozan
As writers, there are two reoccurring hurdles that we face: time and what to write about. Recently, I've discovered a method that has helped me write vocational poetry, or poems which invite, involve, and reinvent the goings-on and observations of the workplace. In this workshop, I will share examples of vocational poetry and exercises that invite our many, varied jobs, each with their own peculiarities, into some new, on-the-spot poems.
Appropriate for: Anyone who has some sort of job and loves poetry.
Bio: Tozan, MFA in Poetry from Western Michigan University, teaches composition at Indiana University South Bend. Tozan served as the Layout and Design Editor at New Issues Poetry and Prose and as an Associate Poetry Editor for Third Coast.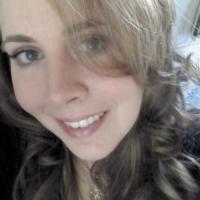 Workshop title:
Your Teeth Feel Like a Road: Writing with Children, in the Classroom and Out
Led by Elizabeth Kerlikowske
Children love to write. The environment around them helps determine their success. Let this experienced educator and poet lead attendees through some no-fail exercises and discuss what works with kids and what doesn't. Hands-on activities with hand-outs. Things you can do in class the next day. Appropriate for: Parents and teachers of elementary and middle school and kids themselves.
Bio: Kerlikowske has been a poet and teacher for 20 years. She has taught Writing for the Elementary Classroom at Western Michigan University and Kellogg Community College and has written Before The Rain, a book of children's stories Her writing was published by Guideposts for Kids and New Moon: A Magazine for Girls. She helped establish Friends of Poetry and their annual competition for young writers called "Poems that Ate Our Ears."
Wanna Get Published?
Led by Kathleen McGookey
Cover letter or no cover letter? How many poems to submit at one time? This workshop will cover how to submit poems to literary magazines and to chapbook and book contests, as well as literary presses. I'll share what I've learned from 25 years of sending out my work and 6 years of working on literary magazines. You'll learn how to stay organized and motivated, and what mistakes to avoid. This session will include a Q &A.
Appropriate for: Any writers beginning to send out their poems.
Bio: McGookey has taught at Interlochen Arts Academy, Hope College, Western Michigan University, and Controlled Burn Seminar for Young Writers. She has served as Managing Editor at Third Coast as well as Associate Poetry Editor at Passages North. McGookey's published two chapbooks, a book of translations of French poet Georges Godeau's poems entitled We'll See, and most recently Stay, a poetry collection published by Press 53. Her book At the Zoo is forthcoming from White Pine Press.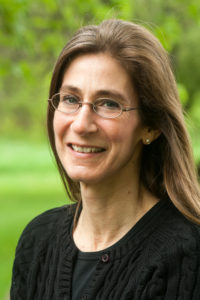 The Power of Poetry: Exercises to Unlock the Poet within You
Led by Jennifer Clark
Poetry transports us to places we can't get to on our own. In this workshop, youth will explore the power of poetry through a variety of fun, hands-on activities. By making a jigsaw poem, creating a group poem, crafting their own poem and having the opportunity to read their poetry aloud, participants will taste the power of poetry.
Appropriate for: Youth, age 11+ interested in exploring poetry and adults who wish to dip into the poetry pond for the first time.
Bio: Clark's book of poems, Necessary Clearings, was published in 2014 by Shabda Press. She's taught seventh graders and high school students and facilitated parent/child poetry workshops in the Pittsburgh Public Schools. She's been a guest poetry lecturer in Allegheny Community College, University of Pittsburgh, Western Michigan University, and Kalamazoo Public Schools and developed creative writing workshops for children and adults in homeless shelters, jails, mental health facilities, churches, and neighborhood centers through Communities In Schools.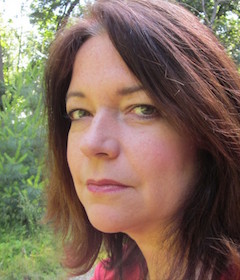 Community Building Through Local Open Mic Showcases
"Fable The Poet" [Marcel Price]
Many people know of local Open Mic opportunities in their area, but how do you turn an Open Mic into a community safe haven and a networking platform for poets of different skill sets? We'll explore how artists can transcend to the next skill level and the importance of listening to every voice regardless of orientation and beliefs and the true beauty of an open mic community.
Appropriate for: Adults and young adults of all skill levels.
Bio: Fable, self-described as"rambunctious, lively, and outgoing," is a Spoken Word artist passionate about empowering youth to use their voices to spark positive change. He is a co-creator of "The Drunken Retort" "The Drunken Retort DET" and "Put UP or SHUT UP," Open Mics in Detroit, Grand Rapids, and Kalamazoo, MI. His poetry collaborative, The Diatribe, created a 12-week program in Grand Rapids Public Schools to teach young people poetry and the world of spoken word.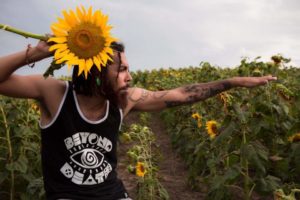 Epic Reading: Kalamazoo Poetry Festival Workshop Leaders Live

at the Epic Center
Your Turn Open Mic with Preacher
at FIRE