2021 Festival
Thank you for another incredible poetry festival. Check out everything that happened below.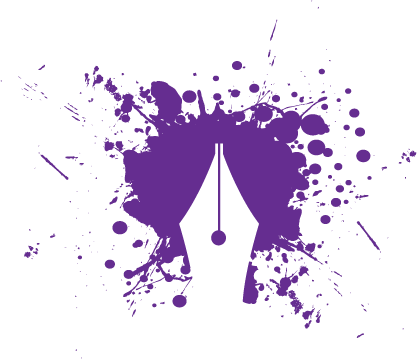 Featured Readers
The featured readers for the 2021 festival were Patricia Smith and Danez smith They gave a shared performance via livesteam, opened with musical guest Honeybear.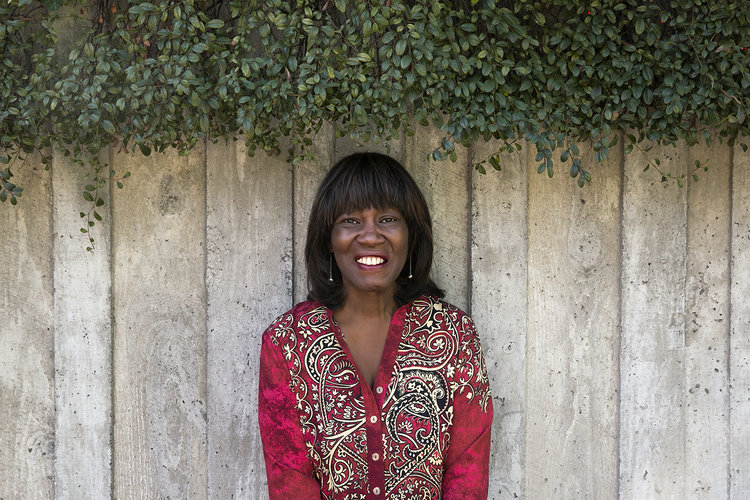 Patricia Smith
Patricia Smith is the award-winning author of eight critically-acclaimed books of poetry, including Incendiary Art (Triquarterly Books, 2017), winner of the 2018 Kingsley Tufts Poetry Award, the 2018 NAACP Image Award, and the Los Angeles Times Book Prize, and was a  finalist for the Pulitzer Prize; Shoulda Been Jimi Savannah (Coffee House Press, 2012), winner of the Lenore Marshall Prize from the Academy of American Poets; Blood Dazzler (Coffee House Press, 2008), a National Book Award finalist; and Gotta Go, Gotta Flow (CityFiles Press, 2015), a collaboration with award-winning Chicago photographer Michael Abramson. Her other books include the poetry volumes Teahouse of the Almighty (Coffee House Press, 2006), Close to Death (Zoland Books, 1998), Big Towns Big Talk (Zoland Books, 2002), Life According to Motown (Tia Chucha, 1991);  the children's book Janna and the Kings (Lee & Low, 2013), and the history Africans in America (Mariner, 1999), a companion book to the award-winning PBS series. Her work has appeared in Poetry, The Paris Review, The Baffler, The Washington Post, The New York Times, Tin House and in Best American Poetry, Best American Essays and Best American Mystery Stories. She co-edited The Golden Shovel Anthology—New Poems Honoring Gwendolyn Brooks (University of Arkansas Press, 2017), and edited the crime fiction anthology Staten Island Noir (Akashic Books, 2012).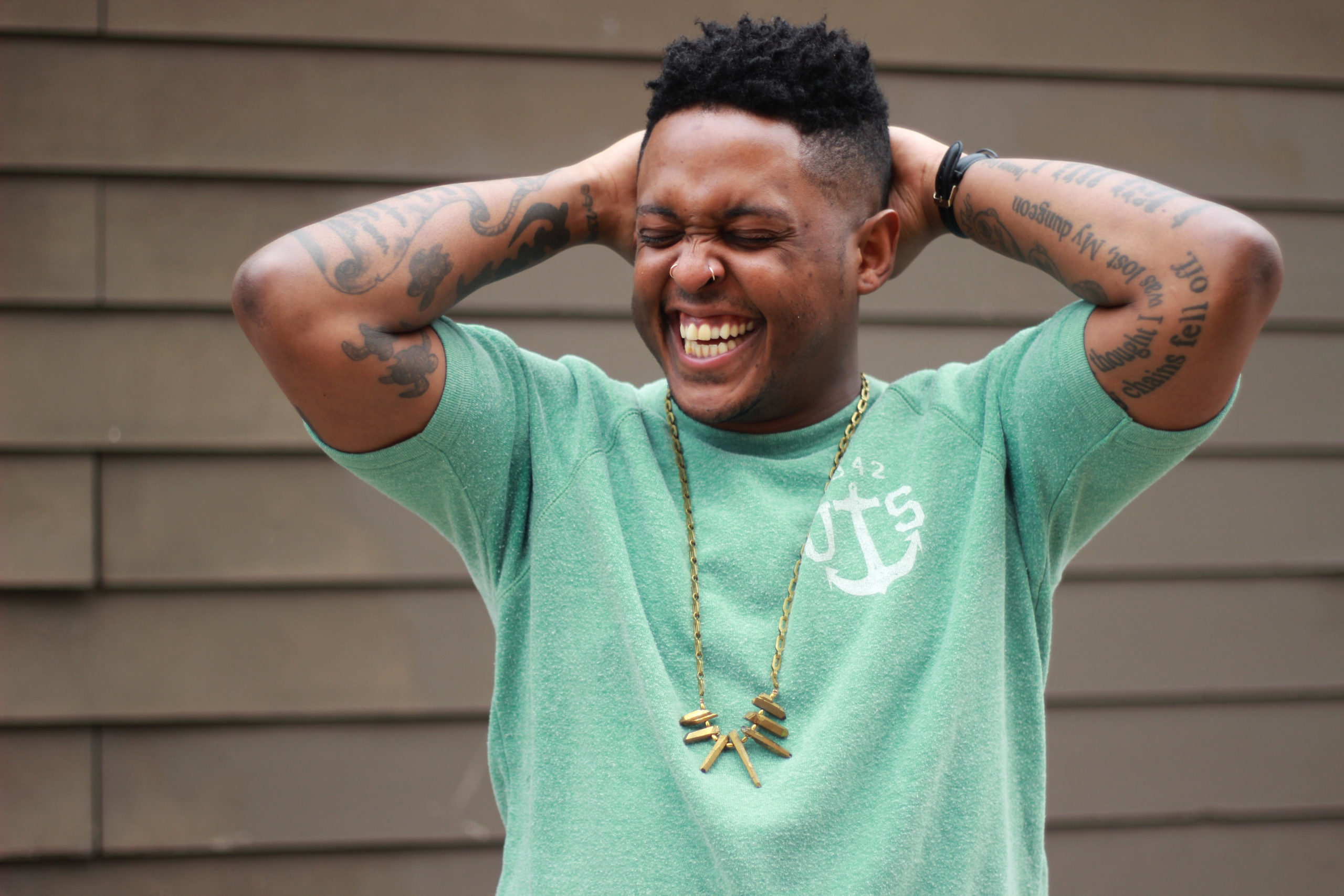 Danez Smith
Danez Smith is a Black, Queer, Poz writer & performer from St. Paul, MN. Danez is the author of Don't Call Us Dead (Graywolf Press, 2017), winner of the Forward Prize for Best Collection, the Midwest Booksellers Choice Award, and a finalist for the National Book Award; they also wrote [insert] boy (YesYes Books, 2014), winner of the Kate Tufts Discovery Award and the Lambda Literary Award for Gay Poetry. They are the recipient of fellowships from the Poetry Foundation, the McKnight Foundation, the Montalvo Arts Center, Cave Canem, and the National Endowment for the Arts. Danez's work has been featured widely, appearing on platforms such as Buzzfeed, The New York Times, PBS NewsHour, Best American Poetry, Poetry Magazine, and on the Late Show with Stephen Colbert. Danez is a member of the Dark Noise Collective and is the co-host of VS with Franny Choi, a podcast sponsored by the Poetry Foundation and Postloudness. Danez's third collection, "Homie", was published by Graywolf in January 2020.  Find more at www.danezsmithpoet.com
Workshops
The 2021 festival included 9 workshops led by amazing poets/artists, all orchestrated via Zoom.
The Phoenix Saga
Description
This performance workshop will help participants use the truth of the wreckage to teach us the truth about ourselves and our poetic presence to develop our artistic persona in both the use of language and the use of our bodies as a form of creative regeneration. We will use theatrical approaches, including animal work, neutral mask work, and other movement-based character development exercises to explore, discover and find the physical life of our poet persona. Participants will learn how to connect the body to the words to the person they are and the person they want to be on stage. They will learn methods to take their poetry personas to the next level.
Facilitated by Tanisha Pyron
Tanisha Lynn Pyron taught an inclusion and diversity-centric restorative justice workshop  for the 2019 poetry festival. Tanisha also did a two-part workshop for IM Welcome To The Spaceship. (Love Business and Futurism Spring Conference) Tanisha's series was titled Space Age Storytelling and also a youth Afro-futurism in the arts session for teens. All three reflected Tanisha's belief in the ability of the artist to cast vision for the world they want to inhabit and to become subversive heroes and heroines in our own lives via creative expression. Tanisha Lynn Pyron aka Pretty Fire the Poet brings 17 years of theatrical experience and dramatic training from both Western Michigan University and University of Illinois.  Pretty Fire is a regional feature poet, professional actress and director. Recent credits include Eastern Illinois University, Curious Theatre Company, and Theatre Works Colorado Springs. In addition to her experience and accomplishments as a performer she also brings eight years as a viral visual artist as a creative photographer and influencer. Tanisha has one semester to go to complete a masters of fine arts in acting at the University of Illinois and has had a viral visual art series reach 1 million people and counting. Tanisha has had subversive black girl art featured in educational and fine art spaces like Eastern Illinois University, Kalamazoo Institute of Art, and KVCC.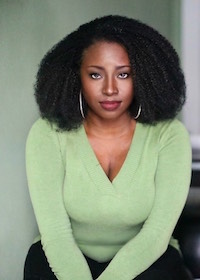 Poems Talking Back
Description
Many of my poems, I've noticed retrospectively arise from something that irritates or worries me. These provocations are almost always connected to current derangements of the human relationship with land, something I believe to be a primary driver of climate change. Via hearing some details about environmental crises, reading relevant published poems, and digging into our own reactions to some (hopefully) provocative questions, we will generate drafts of poems. In the spirit of talking back, we will take time to name the poems' intended audiences, and we will explore ideas for (literally) turning these poems into broadsides or brochures that could be pinned up somewhere public.
Facilitated by Alison Swan
Alison Swan's new collection of poems A Fine Canopy is her fifth book. Her poems and environmental writing have appeared in many publications, including the recent award-winning anthologies Elemental, Ghost Fishing, and Here. In 2006, Alison's first book Fresh Water: Women Writing on the Great Lakes was named a Michigan Notable Book. Alison is co-author of The Saugatuck Dunes: Artists Respond to a Freshwater Landscape and co-founder of Concerned Citizens for Saugatuck Dunes State Park. She has been awarded a Mesa Refuge Residency and the Michigan Environmental Council's Petoskey Prize for Grassroots Environmental Leadership. After stints on the east and west coasts of North America, Alison Swan settled back in Michigan's lower peninsula where she teaches environmental writing at Western Michigan University. She has led many workshops for writers over the years, the first when she was an undergraduate at Michigan State University and her 4th-grade teacher invited her back to her alma mater to work with young writers.
Sponsored by: WMU Climate Change Working Group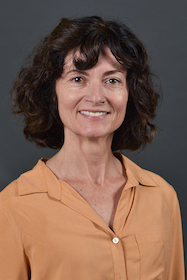 Outside of Lines: Nature and the Imagination in Moments of Wreckage
Description
Gloria Anzaldúa writes, "The artist uses the imagination to impose order on chaos." This workshop will explore the thin line between reality and the imagination, looking at the ways that we can turn to nature in moments that feel difficult to approach or to articulate. In this workshop we will look at the ways that natural spaces lend themselves as places of departure and as locations where we can turn away from wreckage and begin piecing together the disassembled. We will explore what nature animates, illustrates, and what it allows for us to say. Participants will be encouraged to respond openly about work we will read, to take imaginative leaps, and to be supportive of the work of others.
Facilitated by Sara Olivares
Sara Olivares has taught at Texas State University, Western Michigan University, and currently works as an Assistant Professor of English at New Mexico Highlands University. Sara has taught composition courses, as well as introductory and advanced Creative Writing and Poetry courses to a diverse range of students.
Outside of Line Plan
Floral Prompt
Nature and Wreckage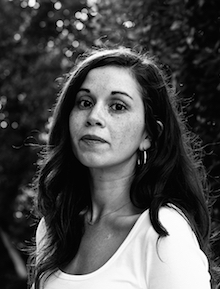 Form in a Time of Despair or Not Your Daddy's Sonnet
Description
This workshop will look at some received forms (sonnet, villanelle) and talk about why they are limiting and do not represent the language as we use it today. Some of these forms are like watching somebody ride a stationary bicycle. Workshop participants will be introduced to some Harryette Mullen sonnets and other writers whose voices are more contemporary but do still use forms, even if of their own making. The goal is to leave with a draft and enthusiasm for the project. Those attending the workshop will be encouraged to expand their definition of poetry and enter a dialog with other writers past and present.
Facilitated by Elizabeth Kerlikowske
Elizabeth Kerlikowske worked as a poet in the schools for many years. She also taught at the college level. She is president of Friends of Poetry and the Poetry Society of Michigan, all to encourage the life-saving practice of writing.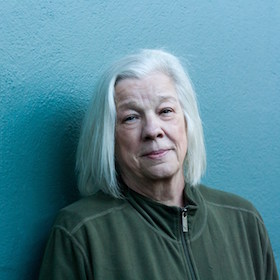 Probing the Sore Spots
Description
Poet Tracy K. Smith says that poetry is "a shortcut to honest conversation, a way of getting past small talk to probe the spots where our culture is most sore." As our nation reckons with issues of race, we will take a look at some poets and their erasure poetry to see what we can learn about race … and ourselves. Participants will also have an opportunity to create their own erasure poem. By diving into erasure poetry—which can be seen as a protest against systems of language and power—participants will be encouraged to re-examine and re-imagine their understanding of race through creative disruption.
Facilitated by Jennifer Clark
Jennifer Clark is the author of three poetry collections: A Beginner's Guide to Heaven, Johnny Appleseed: The Slice and Times of John Chapman, and Necessary Clearings. Her latest book, Kissing the World Goodbye, to be published in March of 2021, is a collection of essays, recipes, and more. Jennifer is the Vice President of the Poetry Society of Michigan and also works with Communities In Schools of Kalamazoo. Over the years, she has led numerous writing workshops in schools, churches, jails, homeless shelters, libraries, and now Zoom.
REGISTRATION CLOSED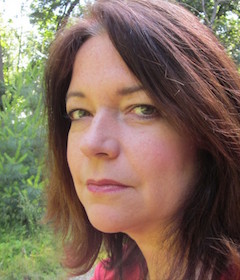 Giving Words a Voice
Description
Our voices are made by muscles that get stronger with every workout. "Poet voice," "slam voice," vocal fry, upspeak, downspeak, and breath control are all means to an end: getting a point across with words in a live setting. We'll cover tics and tricks with an emphasis on mic technique and how to make your readings align with the voice in your head. Participants will be encouraged to work on public speaking and performance skills to become better readers in general and especially of their own work.
Facilitated by Tony Brewer
Tony Brewer is executive director of the spoken word stage at the 4th Street Arts Festival and his books include Hot Type Cold Read (2013), and Homunculus (2019). He co-founded the first poetry slam in Indiana in 2001 and toured solo and with a team until 2007. He has produced and recorded for community and public radio and has won awards from the Kansas City HEAR Now Audio Fiction and Arts Festival and the Indiana Society of Professional Journalists. Tony has been offering Poetry On Demand at coffeehouses, museums, cemeteries, churches, bars, and art and music festivals for over 10 years, and he is one-third of the poetry performance group Reservoir Dogwoods.
Tony has also given talks and led workshops at Bloomington High School South, The Academy of Science and Entrepreneurship, Ivy Tech Madison (Ind.), and Indiana University. He has been a Poetry Out Loud judge in Bloomington-area high schools for six years.
REGISTRATION CLOSED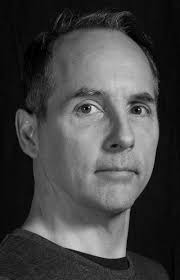 "Sounds Like" . . . Letter-Level Reset
Description
No matter what the creative wreckage, we writers are a resilient bunch. When all else fails, we have the sounds of our name. Looking and listening to the letters of our first, middle, and last names, we will create a unique bank of words and phrases that become the ingredients for a poem or two. We'll also explore work by Harryette Mullen and Lucie Brock-Broido, paying attention to letter strategies in which sound is the driving instrument. After our time together, you'll have greater word options, resetting the page from blank to possibility-bursting. Workshop attendees will be encouraged to create a bank of words from the letters of their first, middle, and last names. These word banks and their many combinations are especially helpful for those who've had difficulty writing throughout the pandemic. Attendees will gain sonic insights into poetry as we progress from individual letters, to words, to the line. Supplemental poems by Harryette Mullen and Lucie Brock-Broido will show you how building a poem from the letter-level up is possible, no matter how "stuck" you feel in these times.
Facilitated by Jon Riccio
Jon Riccio received his PhD from the University of Southern Mississippi's Center for Writers where he taught undergraduate poetry workshops. He is a shared second prize winner of the 2020 James Tate International Poetry Contest. His forthcoming chapbook Eye, Romanov explores an eye disease which changed his writing and reading practices beginning in 2018. He is grateful for all of the Kalamazoo-area poetry mentors who gave him his start.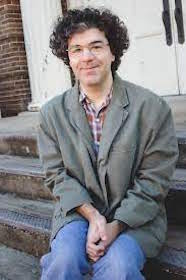 The Vanishing Act: (Re)discovering Poetic Magic in Erasure
Description
The work of erasure poetry is one that launches a pre-existing text into conversation with itself. This workshop attempts to utilize a scene from The Prestige (2006) as an analogy for how to craft a stunning erasure. How can we use our understanding of magic to transform the mundane into sacred text, while maintaining a relationship between both bodies of work? Magicians, like poets, serve to break down barriers between the inner and outer worlds, of reality and fantasy. We set out to not only surprise our audiences, but to surprise ourselves. This workshop will demonstrate the wonder of taking what already exists, knowing it is good enough, and transforming it into something beyond our imagination. Bring newspapers, magazines, dictionaries, love letters, and let's cast a spell. If poetry is magic, we as poets work as magicians.
Facilitated by Nadia Adebayo
Nadia Adebayo has had work published in the coalition zine, Open Palm Print and Crab Fat Press. Nadia is a lifelong queer Black poet, musician and student of life living in Chicago, Ill. I've led and participated in informal poetry workshops hosted around Kalamazoo from roughly 2015 to 2018, and had the honor of reading in the 2018 Kalamazoo Poetry Festival. Nadia says she is excited for an opportunity to connect with the writing community in a city that shaped me into the artist I am today.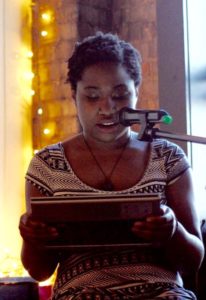 Reclaimed: Turning Junk Paper into a Collage
Description
Whether it's junk mail or a failed drawing, what is otherwise thrown out is put to a beautiful use in this recycled, torn paper workshop. We'll make a simple collage with paint, scissors, or fingers, using paper that is otherwise unwanted or useless. Reclaim your visual voice, tear up some paper, play with texture; you can even embed your poetry in it if you'd like! Those who attend this workshop will create a simple piece of art without needing practice with a brush or pencil, recognizing that something that might look wasted or useless can still have a reclaimed purpose. This particular technique can be used to add words or papers with meaning that you don't know what to do with!
Facilitated by Anna Barnhart
While Anna Barnhart has a degree in Animation, she prefers working with her hands and exploring techniques with acrylic paint. After teaching beginning painting and drawing at Michael's Arts and Crafts for four years, she went to teaching crafts at Hobby Lobby, various outdoor festivals, and workshops for groups of up to 20 (including this collage technique). She is currently working to provide lessons online. Many of her subjects are natural, local themes, her larger paintings having an impressionistic, sometimes abstract quality.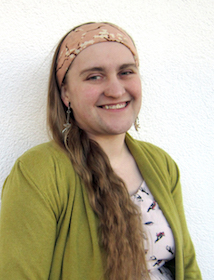 Celebration of Community Poets
The 2021 Celebration of Community Poets is hosted by Ed Genesis and features a Community Poem, the Grand Rapids poetry collective Diatribe, Gabriel Giron of Kinetic Affect, and many more members of our community.
Open Mic
The 2021 festival included an open mic, hosted by Great Dane the poet, via Zoom. We had 80 event registrations, with guests from all over the place, including Mexico!